More information
Crisis 2022
Bring & Sell
General information
Cr i s i s 2 0 2 2
November 5th 2022
HANGAR 29 Waagnatie
Rijnkaai 150
2000 Antwerpen
Registrations
Trade stands:
Please contact The Tin Soldiers.(tinsoldiersofantwerp@gmail.com)

Location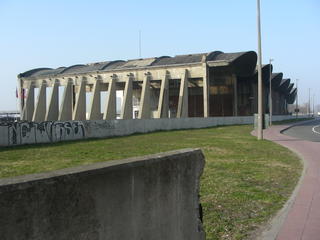 GPS address
HANGAR 29 Waagnatie
Rijnkaai 150
2000 Antwerpen
Inkom
12€ per persoon of 20€ met 8 jetons.
Kinderen onder de 14 jaar gratis.
Entrance fee
12€ or 20€ included 8 tickets for drinks
Children under 14 are free of entrance fee.
CRISIS: BRING & SELL voor leden.
TSA-leden kunnen voorafgaandelijk plaats op de B&S reserveren
. Stuur een mail naar (e.willems@ponet-law.be)
met melding van het aantal meter dat gevraagd wordt. De huurprijs is 15 euro per meter. De reservering wordt pas definitief mits betaling van het huurgeld op de TSA-rekening BE34.0014.6932.6290.