Media archive
Pictures
Videos
Downloads
Rules section
Free rules for historical wargames & fantasy games by TSA-members.
"In war, none wins really and none has a good time. In wargames, one side wins and all have a good time".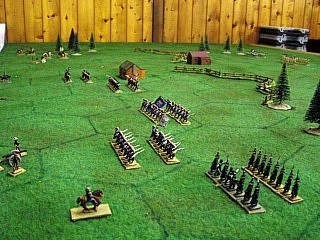 The sole purpose of the rules & variants on these pages is to please the wargaming community. These rules are not being commercialised and are intended for personal use only. Since rules might (always?...) need tinkering, check the rules pages from time to time to find out if there have been any updates (text will change without warning, unless it would be a major issue).
| | | |
| --- | --- | --- |
| Name | Theme | Type |
| | Colonial | Card driven, hex based |
| | Napoleonic | Card driven, hex based |
| | American Civil War | Card driven, hex based |
| | Border Reivers | Card driven, hex based |
| | Pirates | Card driven, hex based |